| | |
| --- | --- |
| | Welcome to The Law Offices of Gary Perotin- your S. California family law firm |

| | |
| --- | --- |
| | Are you looking for an aggressive divorce lawyer? |
| | Do you need affordable, professional, effective help with spousal support? |
| | Do you need help with an other family law matter such as child custody or support? |
| | Are you looking for a firm that understands your circumstances & can deliver real results? |
We know and have what it takes to get you the results you deserve
Our team specializes in helping people who are going through exactly what you're going through. Our team gets to know you, works hard at understanding your circumstances and your legal needs and earning your trust. Our clients look to us to solve problems beyond their resources or expertise. We understand the emotions and frustrations involved in family law matters and we address them with logic and confidence that only years of dedication and experience can provide.
A wealth of knowledge and experience in helping clients with their family law needs
We understand the difficulties family law and child matters can impose upon a family. We are dedicated to working with you to develop custom-tailored legal solutions for issues such as divorce, spousal support, child adoption, child custody and support, division of assets and debt and visitation schedules that work for you and your family. We spend the time to get to know you and your family so we can make the recommendations that are right for you.
Flexible payment options to accommodate all clients
We realize that your money is limited and something that needs to be considered and respected at all times. Because of this we have created payment plans, credit payments and other alternatives to customary check writing. If you can commit to a reasonable payment plan, we will commit to you.
CONTACT US TODAY TO SCHEDULE A CONSULTATION


We invite you to contact us today for a no-obligation consultation. In this consultation we will discuss your legal needs, determine what you would like to achieve, and develop a legal strategy to get you the results desired. There is absolutely no obligation, and you will leave this consultation with a clear understanding of how we can help you achieve your desired outcome.
Call 714.941.0933 for more information or to schedule your consultation.
| | |
| --- | --- |
| | From divorce to spousal support, child custody, child support & more- we do it all: |

Our areas of expertise include but are not limited to:
Divorce
We provide affordable, expert legal services for all areas of divorce to ensure that you are represented properly and treated fairly through this delicate process.
Spousal support
Whether you're paying spousal support or receiving spousal support we'll make sure your amounts are fair and reasonable according to state and federal laws.
Child custody
We are experts in all areas of child custody and stepparent adoptions. Whether you're looking to become the custodial parent of your child or children, or you're faced with an adoption battle, we will ensure fair treatment and protection of your rights.
Child support
We know the child support laws better than anyone, and we know how to make sure you receive fair and adequate child support in a timely manner.
Property Division
For clients who are divorced or in the process of going through a divorce we provide expert representation for the division of all asset(s) and debt(s). This ensures that our clients will be able to secure their fair share of assets while not absorbing more than their fair share of debt.
Family court
We know the family court system inside and out, and we have what it takes to fight for your family and parental rights.
| | |
| --- | --- |
| | Contact us today for more information or to schedule a consultation |

We invite you to contact us today for more information or to schedule a consultation. Give us a call at 714.941.0933 (or use the email form to the right) so that we can discuss and assess your legal needs and circumstances. We look forward to speaking with you soon and showing you the difference experience and compassion can make!

| | |
| --- | --- |
| | Offices in Placentia, CA |
Office address:
151 N. Kraemer Blvd. Suite 225 Placentia, CA 92870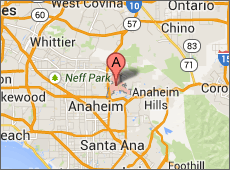 CLICK MAP FOR DIRECTIONS