| | |
| --- | --- |
| | Eric Nielsen N. CA Business Broker - your #1 choice for business sales, valuations & more |

A higher level of professionalism
As an experienced business broker I am an expert in the process of transferring a business for sale to a prospective buyer. I work very closely with my clients, whether they are buying or selling, and guide them through each step of the process of buying or selling their business.
Buying or selling a business is something nobody should do alone, as there are so many hidden dangers. Luckily there are just as many advantages to working with a local professional with the right experience and dedication.
I realize how important the sale or purchase of a business is, and I am dedicated to making the process as smooth, successful, and as stress-free as possible. If you are looking to buy or sell a business, you owe it to yourself to work with a local professional who knows the N. California business community.
I am a native to the San Francisco area, I have over 25 years of experience in the local business market and I have mastered the art of local business transactions.
| | |
| --- | --- |
| | Are you considering selling your business? |

I utilize a proven system designed to enhance the market value of my client's businesses, and I work with my selling clients every step of the way to get their business' sold in a timely fashion, while generating the maximum dollar amount for the sale.
Through my company and large network of buyers I also have the ability to pair your business for sale with the right buyers. These buyers match the criteria of your business opportunity and are motivated, serious and pre-qualified. Getting your business opportunity the right amount and type of exposure, to the right qualified buyers, is critical to the sale of your business. Let me put my expertise and experience to work for you, and represent you every step of the way.
I will get your business for sale in front of the right buyers, and work with you every step of the way to ensure your desired sale is achieved smoothly and efficiently!
| | |
| --- | --- |
| | Are you interested in buying a business? |

Unlike traditional business brokers I take the time to locate the business opportunity that best fits each buyer I work with. My goal is not to "sell you what we have" or what I may make a larger commission on. My goal is to first get to know you, your business experience & desires, and determine what the ideal business opportunity would be for you. Then I take the time to research all of the available opportunities that fit that criteria. In the end you will not only end up with a business that fits your perfectly, but may very well also be a greater opportunity than you ever would have imagined!
| | |
| --- | --- |
| | Business valuations / appraisals |

The first (and most important) step in selling your business
If you are preparing to sell your business, your first step is to get a professional business valuation. I use the most accurate and proven techniques to determine the value of my client's businesses, which makes for a much smoother and more relaxed selling experience. My appraisal techniques are also recognized as the proper standard in the industry, and can withstand scrutiny from any potential buyer's brokers.
| | |
| --- | --- |
| | Contact me for more information or to schedule a complimentary consultation |

Contact me today for additional information about any of our services, or to schedule your complimentary consultation at either our office or your place of business.
See for yourself what it's like to work with the best in the business!

| | |
| --- | --- |
| | Office location |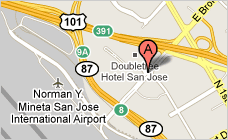 2001 Gateway Pl. Suite 230E
San Jose, CA 95110
Ph: 408.329.7797
CLICK MAP FOR DIRECTIONS